"You live in the Yukon? You must be crazy! Why do you live in a place with six freezing cold and dark winter months every year?" That is the astonished exclamation I hear every time when I talk about my adopted home. So why did I move to a place with long cold winters, and even more importantly, why do I still call the Yukon home?
Wild and free - Yukon's nature
In the poem "Spell of the Yukon" the famous Yukon poet Robert Service once wrote: "There's a land where the mountains are nameless, And the rivers all run God knows where". My number one reason for living in the Yukon is the unspoiled, vast wilderness. Where else in the world can you step out of your home and look at such spectacular and enchanting scenery? The Yukon's wilderness evokes in me an addictive feeling of freedom that I haven't experienced anywhere else. And if nature surrounds you, outdoor activities are at your fingertips. 
Outdoor lifestyle with endless possibilities
Living in the Yukon opens countless doors to outdoor activities. It doesn't matter if you prefer the land, the water, or the air. The Yukon has something to offer for everyone and every level of fitness. I myself have never been as active as I am in the Yukon. The warmer months are filled with camping, hiking, backpacking, mountain biking and canoeing adventures. I dedicate the colder months to alpine skiing, snowboarding, cross country skiing and snowshoeing. Wherever you are in the Yukon, nature and adventure are always just a stones' throw away. This outdoor lifestyle leads to a simpler way of life. If you want to plan your adventure, take a look at our post: 10 Things to bring on a Yukon trip!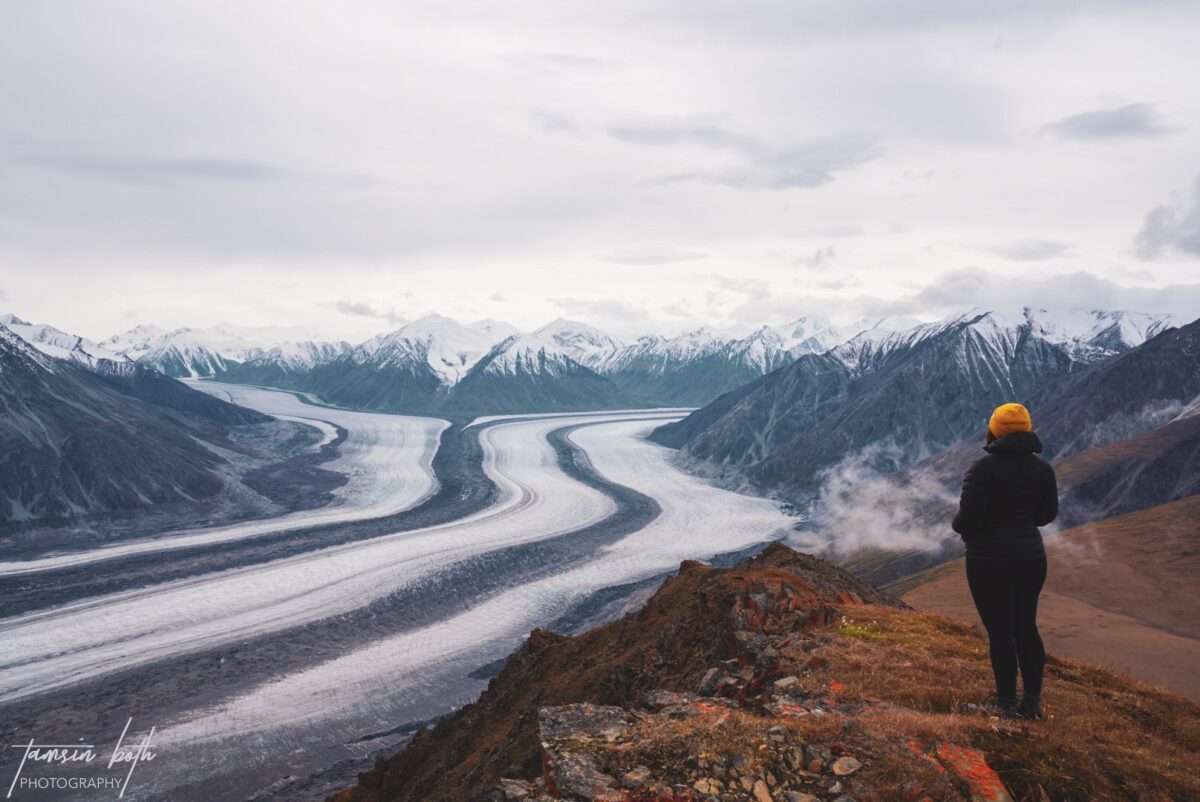 Living in the Yukon has changed me and my approach towards life. I live a simpler, more fulfilling life. I learned to appreciate what really counts: family, friends, nature and time for these most important elements in life. While it is possible to fill your Yukon life with stress and appointments, many Yukoners will tell you that there, you can still breathe. People don't seem to be rushing like they are in cities; they hold eye contact and greet you when you pass them on the street. Weekends are often spent outside instead of going shopping. Due to large distances between settlements, the journey to work may take as long as in a big city. However, that is not because of traffic jams. My journey to work offers spectacular mountains views and sparkling lakes with the result that commuting became a relaxing experience. My job and the numerous job opportunities in Canada's North are another reason why I appreciate Yukon life.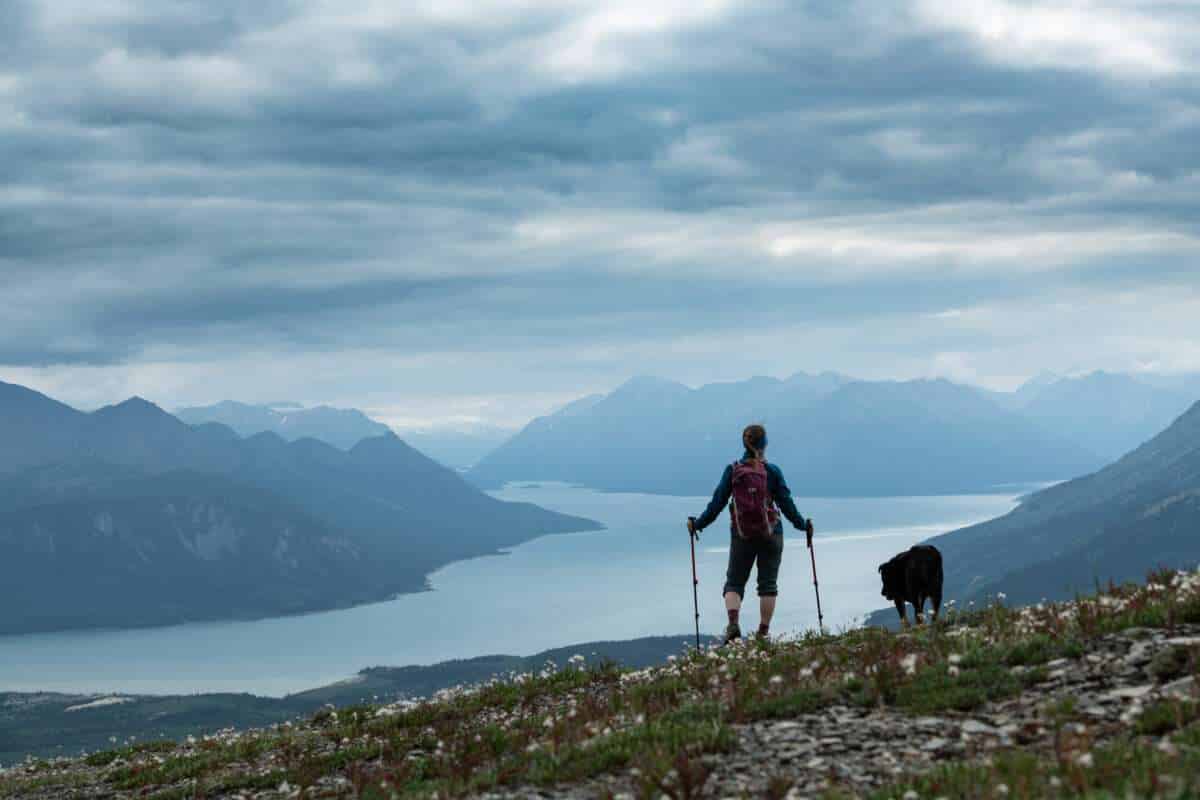 Nature and the simplicity of life count as my main reasons for living in the Yukon, but the favorable economic situation also needs to be accounted for. Life is expensive and the Yukon is no exception. With a booming mining industry, countless government jobs, and a tourism industry that offers consistent seasonal employment, there are possibilities for everyone, no matter your degree of education or work experience. Additionally, many employers in the Yukon are willing to offer on-job trainings and a change in career is possible and often encouraged.
In his song "Where do you go after Yukon?", Hank Karr got to the heart of the nagging question that many Yukoners often wonder about. After living such a peaceful and nature filled life, where can they go? Which country can offer all the aspects that they love about the Yukon? I haven't found the answer yet and most Yukoners haven't found it either, or have come to the conclusion that there is nothing better. After the Yukon, you may go away for a while and try your luck somewhere else, but don't be surprised if the Yukon pulls you back while you remember Robert Service's words: "It's the beauty that thrills me with wonder, It's the stillness that fills me with peace."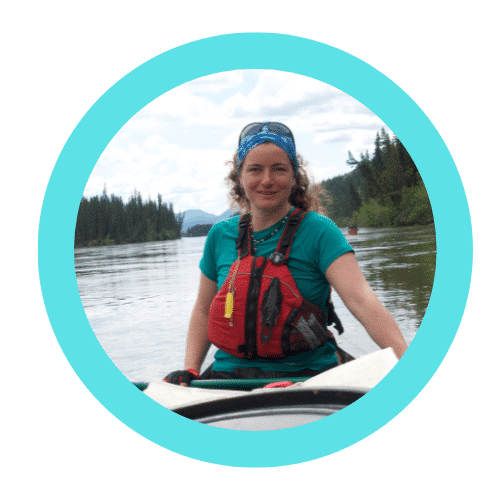 Silke is a guide and a teacher. Originally from Belgium, she has made Canada and the Yukon her home many years ago. She is a world traveler who has worked and lived in many countries. She is currently teaching in Spain.
References
Robert Service "The Spell of the Yukon"
Things to do in the Yukon
Picture by Tamsin Both
Picture by William Eaton