High mountain peaks, plunging valley glaciers, lush boreal forest, crystal-clear lakes, and indigenous cultural heritage. Kluane National Park & Reserve has all that and more to offer. When traveling in the Yukon, a visit to the park is a must. Located in the south-west corner of Canada, it is a mere two-hour drive away from the Yukon's capital, Whitehorse.
Start your visit in the community of Haines Junction, also known as Kluane's gateway village. Haines Junction's several hotels can serve as a base location to explore the park. While there, you should also visit the Da Kų Cultural Centre that "celebrates the culture and traditions of the Champagne and Aishihik First Nations"[1]. In the same building you find the Parks Canada's information desk and the Yukon government's Information Center. The centre is the ideal location to learn more about Kluane's history, activities, and to receive current information about trail conditions.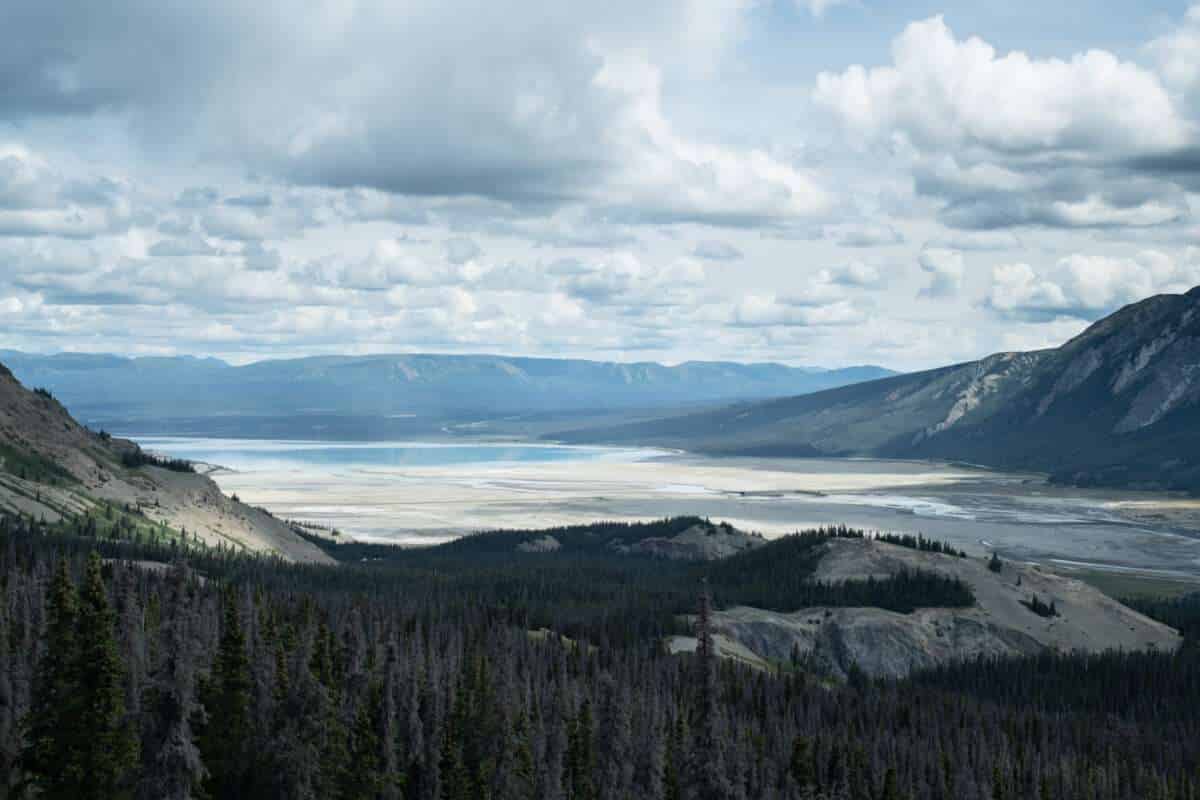 For those of you who prefer to spend day and night close to nature, Kathleen Lake is a beautiful alternative to Haines Junction. Spending a few hours enjoying the views of the stunning crystal-clear lake and surrounding mountains is a must for every visitor. The campground is just a stone's throw away from the lake. Facilities include picknick tables, firepits, outhouses, and an outdoor amphitheater where Parks Canada staff hold informative campfire talks throughout the summer about park related topics. From your convenient Kathleen Lake base camp, you can head off to explore and enjoy the various wilderness recreational activities.
Kathleen Lake also features a day use area. You can stroll along the short Kokanee Trail that runs beside the shore and gaze at the breathtaking mountains. For those wanting a more physically demanding experience, the challenging King's Throne Trail is also accessible from the Kathleen Lake day use area. After scrambling up the steep slope, you will be rewarded with jaw-dropping views of the area.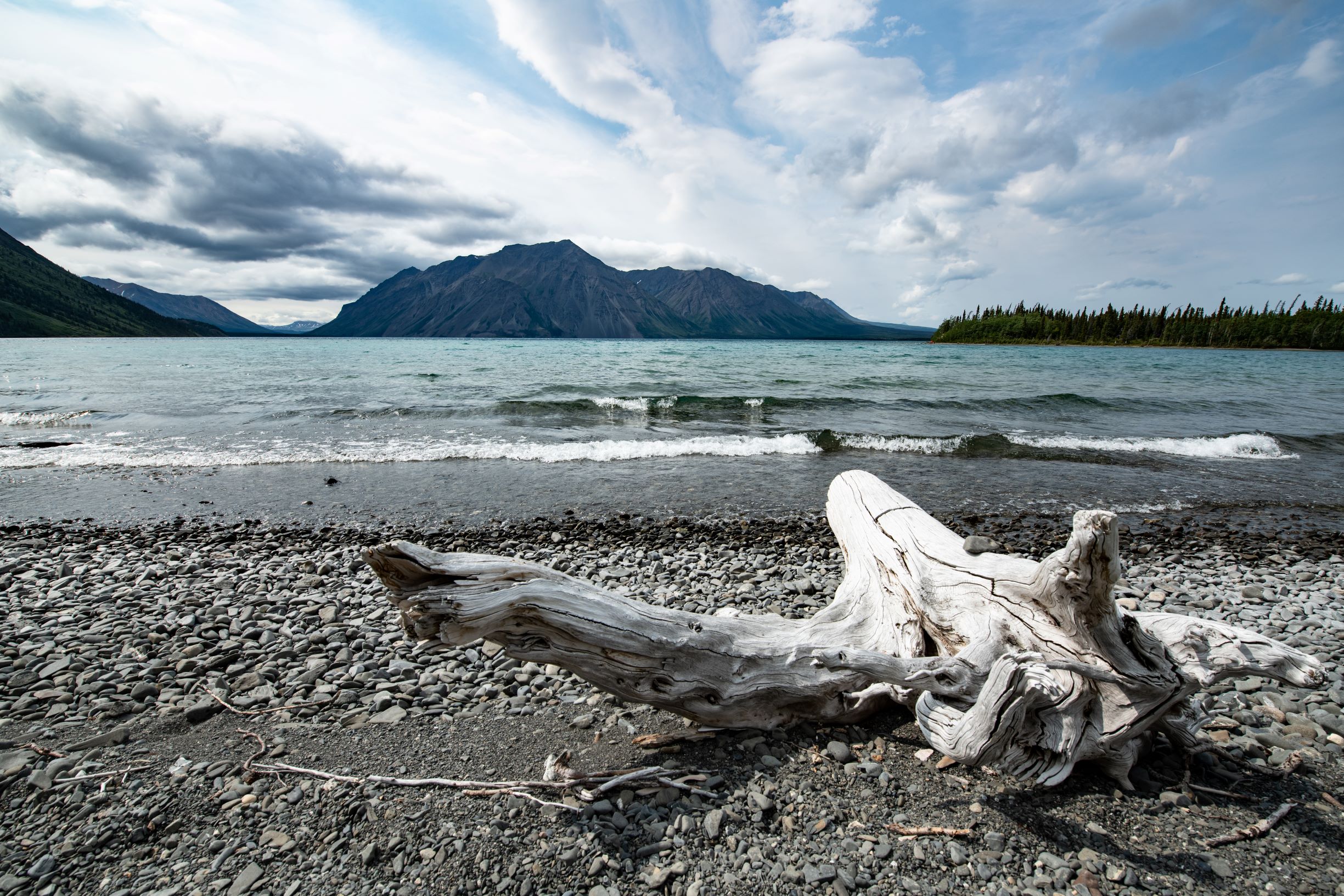 Hiking Kluane National Park and Reserve
Rafting, kayaking, fishing, and flying over the numerous glaciers and ice fields are just some of the exciting activities you can choose from when visiting Kluane. By far the most popular activity, however, is hiking the many trails. It doesn't matter if you are a recreational or avid hiker. Kluane has something to offer everyone! Many of the stunning hikes are easily accessed straight from the Alaska Highway. As always, when you are venturing into the wilderness, plan your trip well. Bring the necessary equipment, and get information about trail conditions and recent bear activity.
Easy hikes include St. Elias Lake and Rock Glacier. Sheep Creek and Auriol are good choices for a more challenging hiking experience. Auriol trail can also serve as a beginner's backpacking trek. It is especially popular with families who want to introduce their children to wilderness camping. Don't forget to register with Parks Canada for all overnight use between April and November. For those of you looking for an even more strenuous hiking experience, try the already mentioned King's Throne hike or Bullion Plateau. Highlights of the latter hike include abundant wildflowers, impressive valley views, and glimpses of the spectacular Kaskawulsh glacier. Experienced hikers may be interested in one of the multi-day treks, such as Observation Mountain or the Ä'äy Chù (Slim's River) East Route. Careful planning and preparation are mandatory, as well as pre-registration with Parks Canada.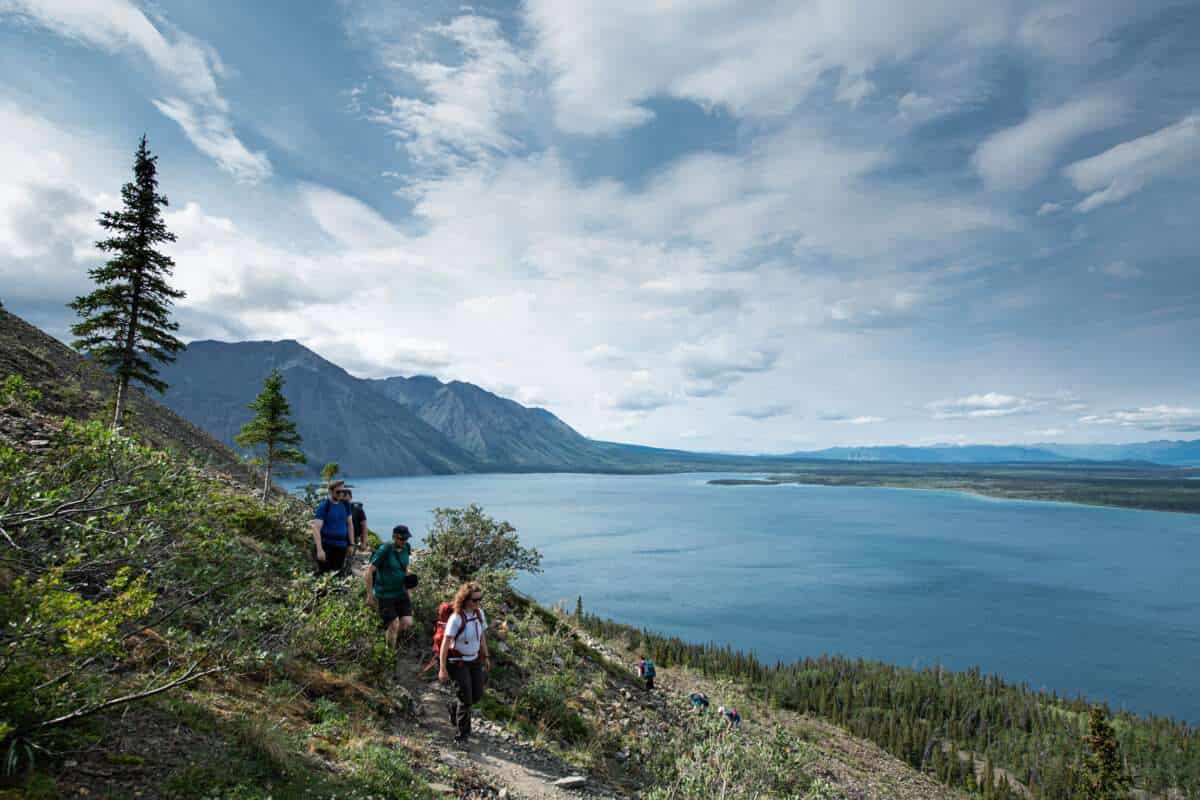 If the goal during your Yukon adventure is to see wild animals in their natural habitat, Kluane National Park offers one of the best possibilities. The park is home to a wide range of animals, including black bears, grizzly bears, Dall sheep, moose, and mountain goats. Remember that you are in their habitat, and that human activity can interfere with the animal's natural behaviour. Keep your distance from any animal, observe their behaviour without interfering and learn about bear safety before heading into the wilderness.
Whether you choose to hike Kluane or experience the park from the air, the pure natural beauty will take your breath away. Around every bend of the trails, you will encounter another, even more striking view of the area. Pause, take it all in, and let nature amaze you!